Insight | January 30, 2023
Muzinich Weekly Market Comment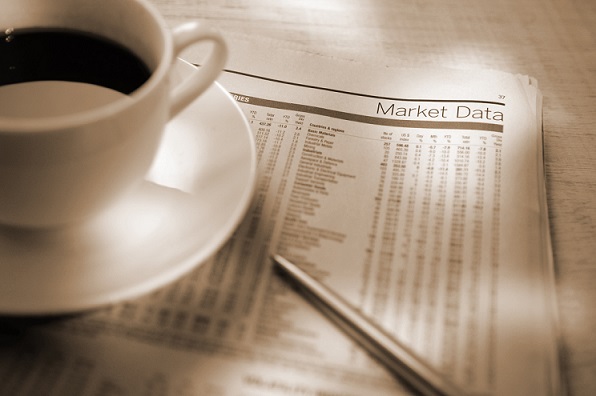 Weekly Update – Oil
It is not surprising that the markets took a breather this week, with Asia "out of office," celebrating the Lunar New Year, the Federal Reserve (Fed) in a blackout period ahead of its committee meeting on the 1st of February, and the "melt-up" in capital markets since the start of the year. Key economic data for the week came from the flash Purchasing Managers' Indexes (PMIs), as investors search for evidence that activity has bottomed out across global markets. Both the US and Euro area composite indexes beat expectations, printing 46.6 (opposed to an expected 46.4) and 50.2 (opposed to an expected 49.8), respectively. This was also the first time since June 2022 that the Euro area composite was above 50, indicating that activity has expanded since then. Reviewing the index components, we believe the main driver was the robust services component, expanding to 50.7. Meanwhile, the manufacturing PMI (although still in contraction), improved to 48.8. The consensus call by economists for a recession in Europe has now been removed, with cited reasons including warm weather, which has helped to push energy prices lower; natural gas prices in Europe are now €53.10 per megawatt-hour, a fall of 25% year-to-date (YTD). Other factors include the faster than expected reopening of China (the Euro area's largest trading partner), the resilience of the private sector, and the modest easing in global financial conditions. Given these factors, it is possible that the global economy will run with trend-like growth in H1 2023 with the widely anticipated recession in the Western world pushed out to the end of the year. At Muzinich, we will watch oil prices as a key variable and catalyst for any potential recession. As the price for Brent oil approaches $90bbl (per barrel) we are starting to reach levels that could weigh on activity, push up inflation, and activate central banks.
On the supply side, two large swing components are US shale and Russia. US shale has the potential to have a negative effect on price. The rationale is that as oil prices rise, higher cost shale producers are encouraged to increase production. Forecasters expect shale production to increase this year, but to outpace expectations will be difficult. This is due to unemployment in the oil and gas sector, which remains at record low levels, driving wages higher alongside a higher cost of funding in capital markets. Combining these rising costs, with the limited spare capacity in fracking equipment and declining production rates, a significant upside surprise to shale supply seems unlikely. Russian oil supply is expected to fall as restrictions take effect. This has not been the case up until now, as it is in Russia's interest to maximize production to fund its war machine. However, the oil product embargo that will begin in February 2023 is expected to have a larger impact on supply than the crude restrictions initiated last year.
The demand side of the oil equation has been one of the main forces in raising prices since December as investors adjust their expectations for global oil demand. This has been driven by the reversal of the China's zero-COVID policy, a faster than expected recovery in activity, resumption of international travel, and the recession that—so far—was not in the Western world. This could add up to an extra 1 million barrels per day (mb/d) of demand in 2023, equating to a front-loaded price increase of US$16bbl.1
The final major component to oil pricing is OPEC+, which controls approximately 50% of the world supply, and might define its goal as the maintenance of stable inventory levels. Tellingly, the last action from OPEC+ in October 2022, was to cut supply by 2mb/d. Oil prices had fallen to around US$80bbl in the period before the meeting. Furthermore, inventories in the US Strategic Petroleum Reserve (SPR) are at levels we have not seen for decades (see Chart of the Week). The current US Administration announced that they intend to repurchase SPR in the price range of West Texas Intermediate (WTI) of US$67bbl - US$72bbl.2 To bring back SPR levels to the 10-year average would equate to the purchase of roughly 280 million barrels.
Oil prices have adjusted to the changing fortune of global economic growth, but a further price rise from here may work against the global economy. The downside for oil prices could still play out in the second half of 2023 if economic growth disappoints, but clear markers have been set by OPEC+ and the US. The best outcome for investors would be for oil to remain range bound between US$70 -US$90bbl for 2023.
Chart of the Week – US SPR Lowest Levels in Decades
Source: Data from Bloomberg as of 27th January 2023. For illustrative purposes only.
1. Goldman Sachs Commodities Research, 16 January 2023
2.White House Press Briefing, "President Biden to Announce New Actions to Strengthen U.S. Energy Security, Encourage Production and Bring Down Costs," 18 October 2022
Capital at risk. The value of investments and the income from them may fall as well as rise and is not guaranteed. Investors may not get back the full amount invested.
This material is not intended to be relied upon as a forecast, research, or investment advice, and is not a recommendation, offer or solicitation to buy or sell any securities or to adopt any investment strategy. The opinions expressed by Muzinich & Co are as of 27th January 2023 and may change without notice. All data figures are from Bloomberg as of 27th January 2023, unless otherwise stated.
---
Important Information Muzinich & Co.", "Muzinich" and/or the "Firm" referenced herein is defined as Muzinich & Co. Inc. and its affiliates. This material has been produced for information purposes only and as such the views contained herein are not to be taken as investment advice. Opinions are as of date of publication and are subject to change without reference or notification to you. Past performance is not a reliable indicator of current or future results and should not be the sole factor of consideration when selecting a product or strategy. The value of investments and the income from them may fall as well as rise and is not guaranteed and investors may not get back the full amount invested. Rates of exchange may cause the value of investments to rise or fall. Emerging Markets may be more risky than more developed markets for a variety of reasons, including but not limited to, increased political, social and economic instability, heightened pricing volatility and reduced market liquidity. Any research in this document has been obtained and may have been acted on by Muzinich for its own purpose. The results of such research are being made available for information purposes and no assurances are made as to their accuracy. Opinions and statements of financial market trends that are based on market conditions constitute our judgment and this judgment may prove to be wrong. The views and opinions expressed should not be construed as an offer to buy or sell or invitation to engage in any investment activity, they are for information purposes only. Any forward-looking information or statements expressed in the above may prove to be incorrect. In light of the significant uncertainties inherent in the forward-looking statements included herein, the inclusion of such information should not be regarded as a representation that the objectives and plans discussed herein will be achieved. Muzinich gives no undertaking that it shall update any of the information, data and opinions contained in the above. United States: This material is for Institutional Investor use only – not for retail distribution. Muzinich & Co., Inc. is a registered investment adviser with the Securities and Exchange Commission (SEC). Muzinich & Co., Inc.'s being a Registered Investment Adviser with the SEC in no way shall imply a certain level of skill or training or any authorization or approval by the SEC. Issued in the European Union by Muzinich & Co. (Ireland) Limited, which is authorized and regulated by the Central Bank of Ireland. Registered in Ireland, Company Registration No. 307511. Registered address: 32 Molesworth Street, Dublin 2, D02 Y512, Ireland. Issued in Switzerland by Muzinich & Co. (Switzerland) AG. Registered in Switzerland No. CHE-389.422.108. Registered address: Tödistrasse 5, 8002 Zurich, Switzerland. Issued in Singapore and Hong Kong by Muzinich & Co. (Singapore) Pte. Limited, which is licensed and regulated by the Monetary Authority of Singapore. Registered in Singapore No. 201624477K. Registered address: 6 Battery Road, #26-05, Singapore, 049909. Issued in all other jurisdictions (excluding the U.S.) by Muzinich & Co. Limited. which is authorized and regulated by the Financial Conduct Authority. Registered in England and Wales No. 3852444. Registered address: 8 Hanover Street, London W1S 1YQ, United Kingdom.