Who We Are
Our people are at the heart of our Firm. We encourage independence of thought while fostering collaborative working relationships. We also place great emphasis on a flat structure and accessibility to promote the generation and sharing of ideas. We treat each other with respect, provide equal opportunities to all and reward achievement fairly, regardless of gender, race, religious belief, age, disability, sexual orientation or social background.
As a family and founder owned Firm, we have an entrepreneurial attitude, combining our dedication to hiring talented people and a commitment to putting individual development and progression and employee wellbeing at the top of our employees' agendas.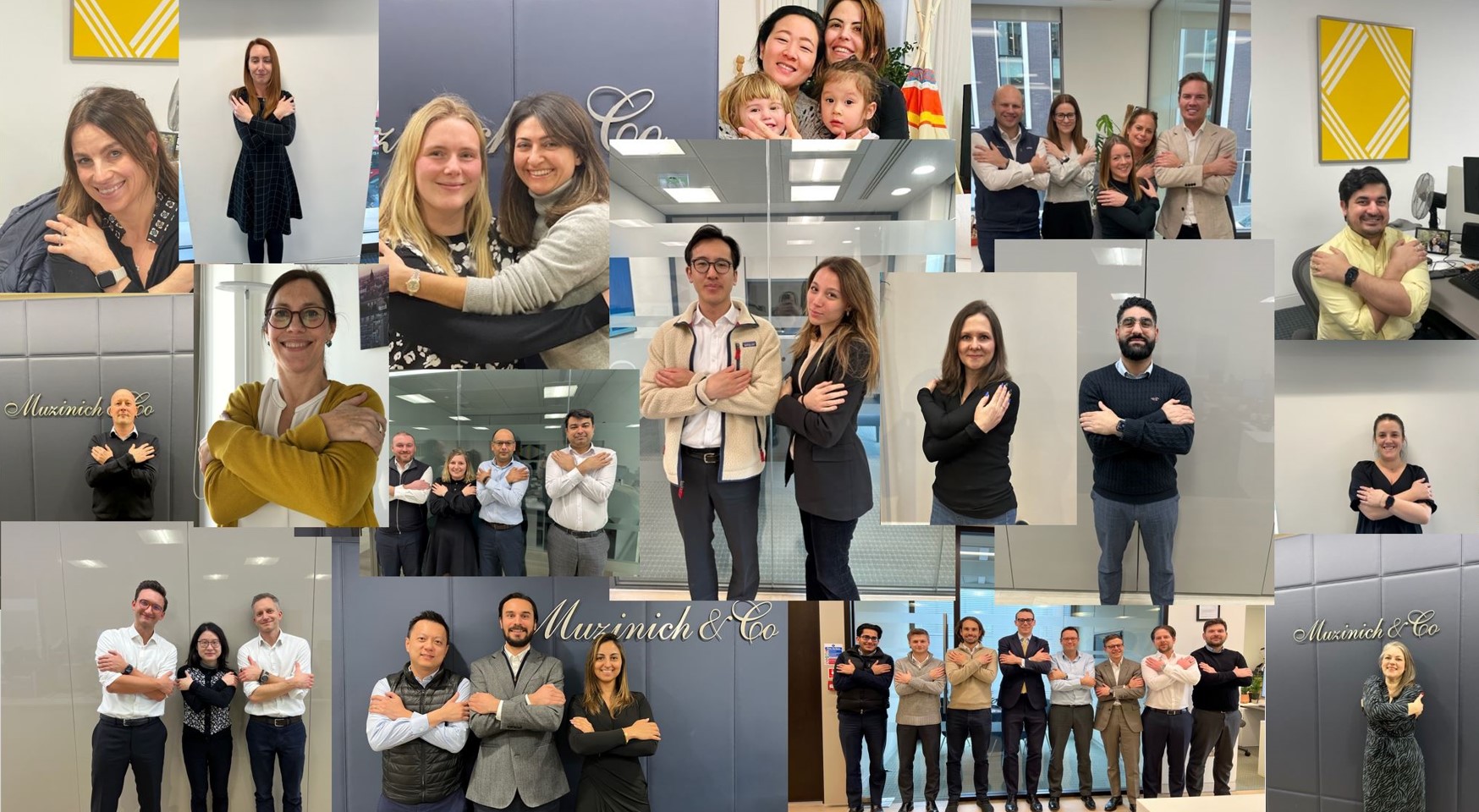 Employee Engagement
We continuously review engagement with our employees. Our employee inclusion surveys give individuals the opportunity to share anonymous feedback on how to make our Firm the best it can be and we relay the results in a transparent manner to foster trust, responsibility and accountability.
Register your Interest for Future Opportunities
Attracting a diverse pool of talent is key to the success of our Firm. If you are interested in working with a group of extraordinary, talented and likeminded people, and in a performance-driven culture that recognises and rewards achievement, or if you would like to send us your details to keep on file for any future opportunities, please submit your CV and covering letter here.
Review current job vacancies at Muzinich
Diversity, Equity and Inclusion
We believe diversity in all its forms is good for business. We know that having a diverse and inclusive workplace will help support our strategic vision of growth. An important part of the Firm's DE&I framework is to be a "network of great people" who demonstrate experience in research, innovation, building client relationships and creating a diverse and inclusive environment.
Diverse perspectives can lead to better outcomes and a focus on greater diversity can attract a wider pool of potential employees. Employing individuals with wider perspectives and from a broader skills base will lead to a more dynamic, innovative, responsive organisation in touch with changes and developments in our working environment.
We are a global Firm with employees from over 30 nationalities. This breadth of representation gives us an understanding and appreciation of multiple cultures, languages and regions across all levels of our business. Many of our investment professionals originate from the markets in which they invest, while our locally-based, client-facing teams have a deep connection with their clients' culture.
We believe hiring from such a diverse and inclusive pool of local talent culminates in the generation of a more comprehensive set of skills, ideas and perspectives which strengthens our teams, their decision making and level of productivity.
We participate in a number of internal and external ongoing initiatives and offer support and information to our employees to ensure diversity, equity and inclusion are understood and embedded across the firm.
We have a Diversity Committee, along with internal Women's Network and Pride Plus Network to complement our DE&I strategy. This is made up of individuals who are passionate about increasing awareness and driving strategic guidance to the Firm.
We run regular internal lunch and learn sessions covering a range of topics such as addressing race, belonging, wellbeing and empowering our communities.
Alex McKenna, Chief Operating Officer, EMEA & APAC is an ambassador for LGBT Great, as a Project 1000 Role Model - part of a 5-year drive to spotlight 1000 LGBT+ and supportive allies working in, or with, the buyside. We recently achieved the 2023 LGBT Great Financial Services Bronze Standard for the completion of the Inclusion Index Benchmark Tracker (iiBT) in 2022. To learn more about LGBT Great, please click here.
We work with the European Leveraged Finance Association (ELFA) on events including their Career Day and the Diversity Partnership Fair and we also mentor with Girls are Investors (GAIN)
We have a dedicated Ombudsperson available to support our team members on a confidential basis.
HM Treasury - Women in Finance Charter, UK
When we signed up to the Charter in September 2019, we declared that we had 40% representation of female employees in our senior management team versus our target of 45% for EMEA.
Overall our EMEA employees had a representation of 32% of females (as of 30 April 2023).
Since April 2022 to April 2023, our staff numbers have grown to 184 across EMEA and our female representation as a whole is sitting at 32%.

As of 30 April 2023, we had 53% female representation in our senior management team across our EMEA business, exceeding the target we set ourselves to meet by April 2023.
We are now focused on balancing our Firmwide numbers to maintain an overall minimum female representation across the EMEA Firm of 35%
Corporate Social Responsibility
We believe corporate responsibility is simply good business. It can engage employees in their work and often highlights opportunities for operational efficiencies such as energy use and transport.
Interns
We invest in our employees for the long term which is why we do not run an official intern programme. However, we are always looking for new talent and welcome CVs/Resume's from graduates and post-graduates who are interested in starting a career in asset management.